Veinage : a unique combination of leather & wood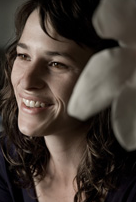 In 2007, Violaine is a student at the Montreal « École des Métiers du Meuble ». One day, while she was busy collecting the wood's offcuts in the worskhop, she had an idea… Handbags in wood ! The idea grew bigger… and Veinage was created. In 2010, the first collection of Veinage's accessories was out.
Passionate of cabinet work and fashion design, every accessory produced by Violaine has a touch of wood. Violaine Tétreault designs and makes all her items by hand in Quebec, in ethical conditions : belt, bracelet, necklace, earrings, purse…
For Violaine buying Veingae is « making a society choice, an expert's choice on the lookout for unique items, it's opting for wood and leather, from the noble, lasting and timeless materials and that will never get out of fashion ».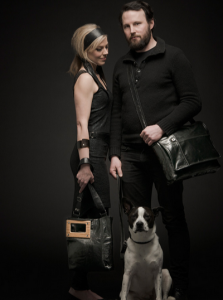 Find the brand on the social networks : Facebook/ Twitter/ Pinterest/ Instagram